Fly-tipping not only creates an eyesore and environmental hazard, but it's also against the law. If you're a business or landowner, removing the rubbish is often a matter of urgency. Otherwise, it could leave your premises unsafe, looking unprofessional and at risk of rodent problems while encouraging others to fly tip on the land if they see it as a dumping ground.
Managing a fly-tipping incident can be stressful, so it's important to have a trusted rubbish removal company on hand to assist. Removing fly-tipped waste from private land is the responsibility of landowners, so please let us know if you need help.
Here at Goodbye Rubbish, we offer reliable fly-tipping clearance in Surrey and South West London, dealing with the rubbish in a safe and legal manner. So, whether someone has unlawfully dumped some building waste at your business premises or household rubbish has been left on your land, we can remove it quickly and efficiently.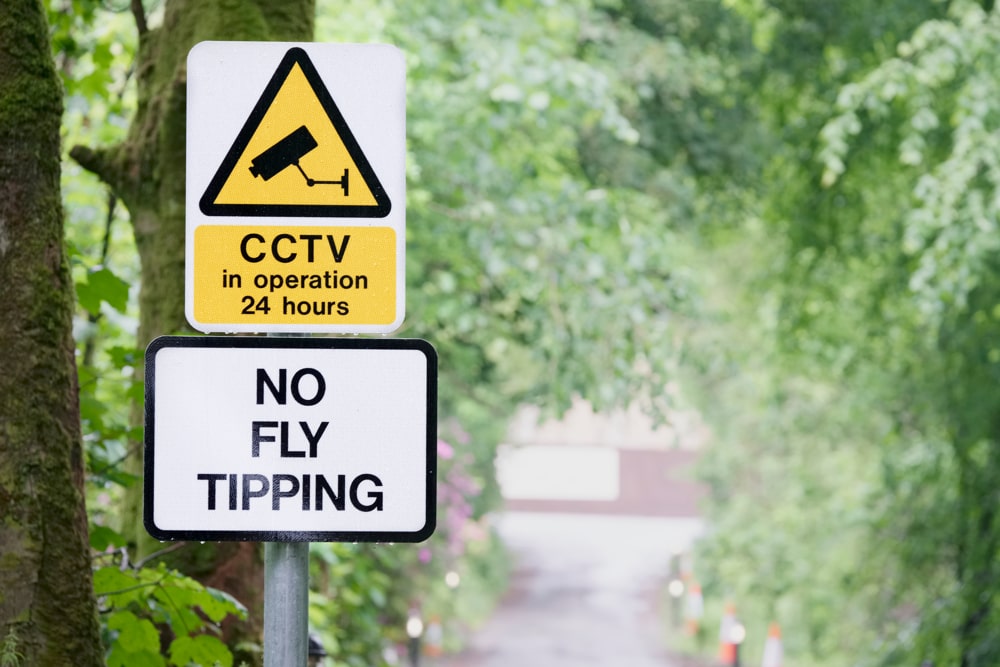 Goodbye Rubbish were recommended by a friend. I am registered disabled and needed a trusted company to collect a pile of unused/rubbish
This firm is highly recommended. Very professional. We were able to discuss best options and value for the work. Quick, helpful and good communication.
Amazing service – Really quick response to initial enquiry and same day pick up. Very helpful and courteous. Would definitely recommend.
Fast fly-tipping clean-ups
Goodbye Rubbish is the ideal choice if you need assistance removing waste and rubbish from your premises or land, coming out to a range of sites.
Our fly-tipping clearances are available for all job sizes, whether someone has left a few black bin bags on a pathway or an unlicensed waste company has dumped a lorry load on your private land. We work safely and effectively, ensuring the clean-up is completed methodically for fast results.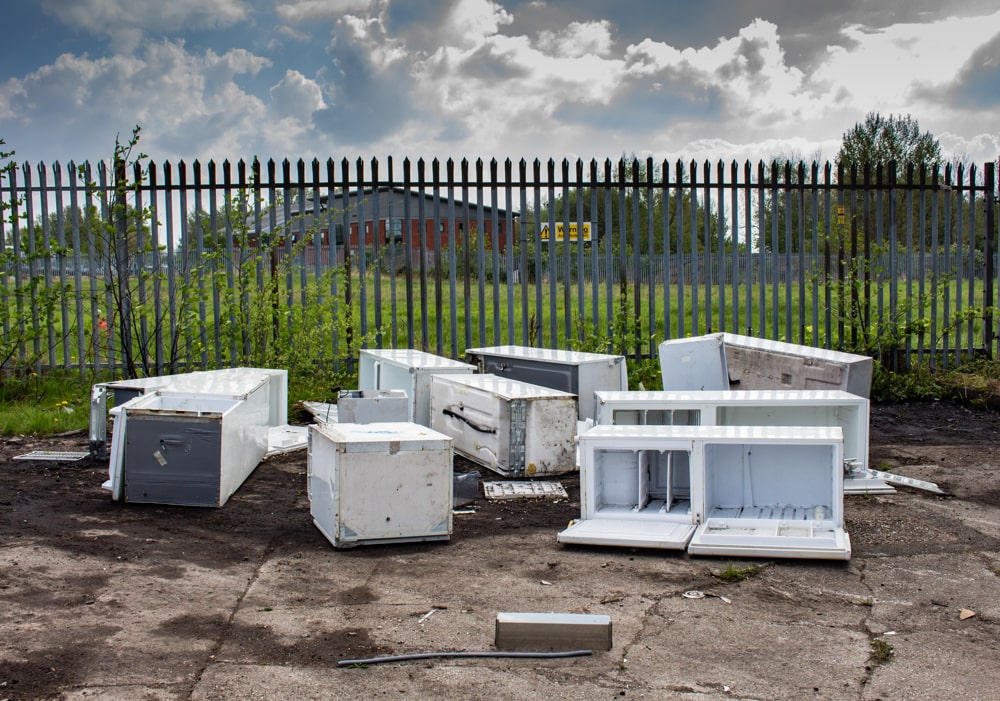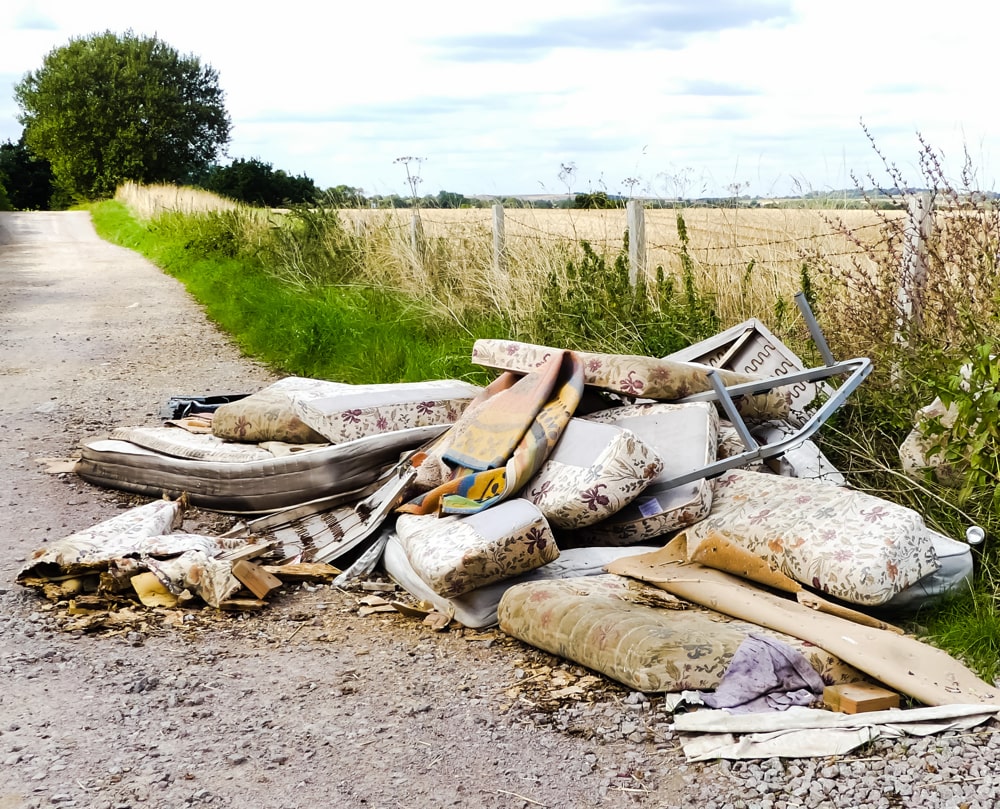 Responsible rubbish disposal services
We take away everything from household to garden waste, including single items like fridges, sofas and electrical goods. We're fully licensed to collect and dispose of all types of rubbish, recycling whatever we can.
We handle items responsibly, providing environmentally-friendly waste management solutions. We can also give you a transfer note as proof of proper rubbish disposal, taking all van loads to licenced waste stations in Surrey and South West London.
Hire us for urgent, 24/7 fly-tipping clearances
We're open 24/7, ready to take your fly-tipping clearance call. Our team offers flexible rubbish removals, working around your availability. We know that an urgent response is often required to fly-tipping, so we'll assess the situation, provide a quote and come out to you as soon as possible.
We offer a professional and rapid response, clearing fly-tipped rubbish from both private and public land. We aim to leave your premises free of waste, reducing its impact on the environment, wildlife and anyone else on-site.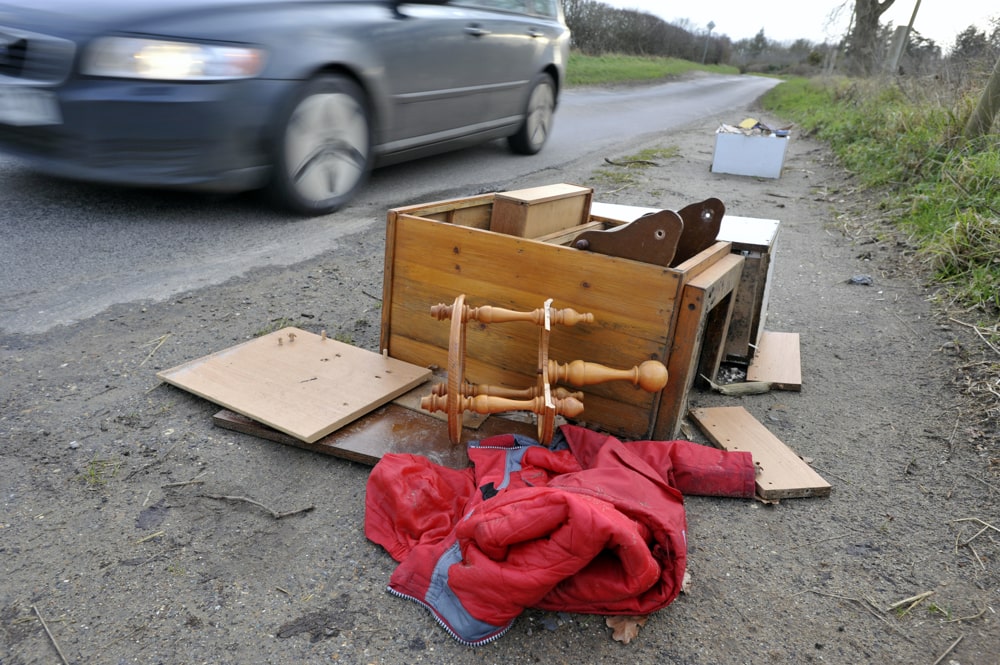 For a free rubbish clearance quote, contact our fly-tipping removal specialists
If you need a fly-tipping clearance in South West London or Surrey, please contact Goodbye Rubbish today. We'll tailor our waste removal services to your needs, offering professional rubbish clearances at all types of sites.