We know how easy it is for general rubbish to build up at domestic and commercial sites, especially if you're working on a construction project or property renovation. While most councils clear rubbish as part of their local services, many businesses and households require extra waste capacity and clearances.
By booking additional bin collections in South West London and Surrey, you can rest assured that your general or commercial waste bins will be cleared regularly.
If you're looking for reliable weekly bin collections at your property or building site, contact Goodbye Rubbish today. We offer trusted waste away solutions, from wait and load services to regular wheelie bin removals. Our services are bespoke to your needs, so whether you use us in between council collections or to meet your on-demand needs after a clear-out, we can help. We offer weekly services, but you can hire us to visit more or less frequently if required, pausing collections at any time.
Goodbye Rubbish were recommended by a friend. I am registered disabled and needed a trusted company to collect a pile of unused/rubbish
This firm is highly recommended. Very professional. We were able to discuss best options and value for the work. Quick, helpful and good communication.
Amazing service – Really quick response to initial enquiry and same day pick up. Very helpful and courteous. Would definitely recommend.

Household waste bin collections
There are many reasons to book extra household waste bin removals. Perhaps you're undergoing a large property renovation and need the site regularly cleared of building waste. Or maybe you've forgotten to put your bin out for the council and need someone to collect it. Large families may also require extra bin capacity, however much you try to recycle your rubbish. Whatever the case, we can assist.
Whether we're emptying wheelie bins or removing bulky items, everything we handle is managed and disposed of safely and responsibly. We're a registered waste carrier, taking all rubbish to licensed transfer stations where we aim to recycle whatever we can. Making things as easy as possible, you can just place all items in one bin rather than separating them into recycling or general waste, and we'll allocate everything to the right place for you.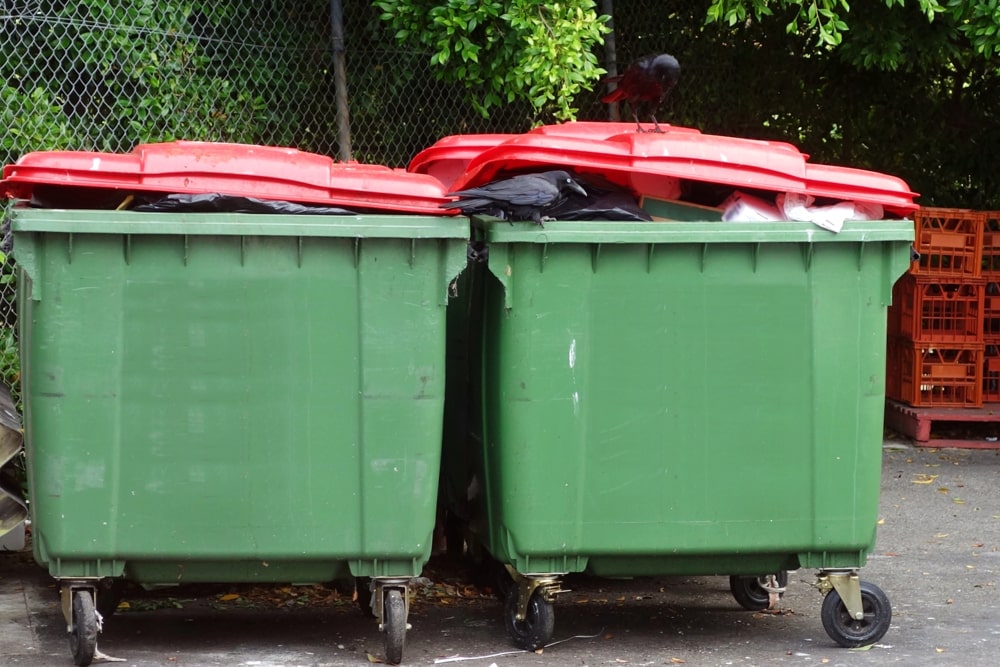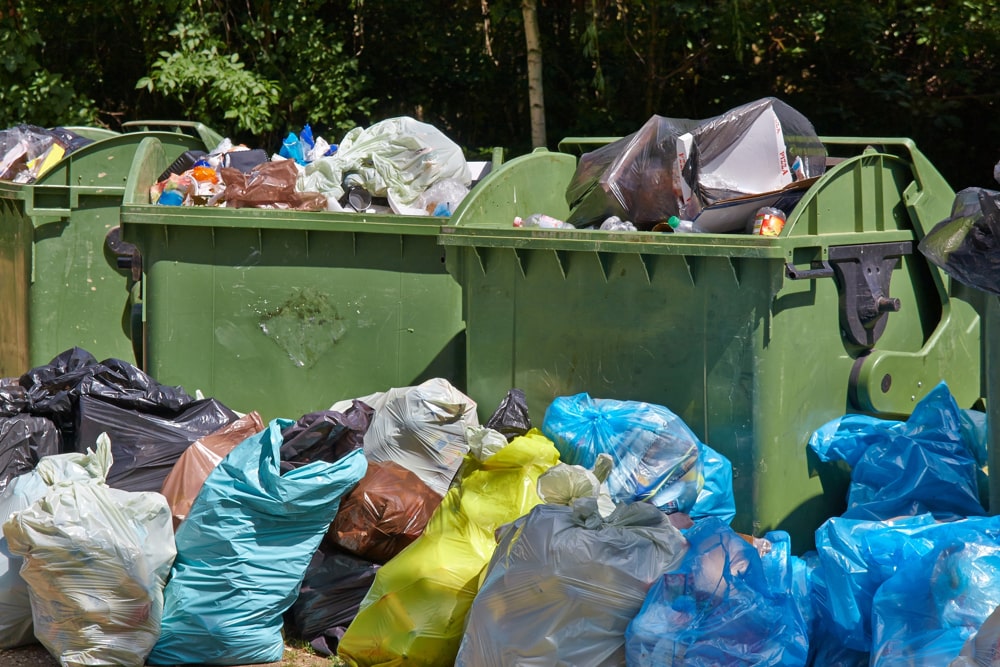 Commercial waste removals
At Goodbye Rubbish, we also provide reliable commercial waste bin collections. Coming out to your business premises on a regular basis. Whether you're going through a huge office clearance or need your site to look tidy and professional for visitors and clients, we can help you achieve your aims. We're hired by all types of businesses, from building companies and public sector organisations to SMEs, large corporate clients, shops and hotels.
As well as weekly commercial bin removals, we're also available for urgent one-off tasks, such as fly tipping clearances and rip outs. And if you require any extra assistance, such as different-sized bins for your varying needs, just let us know. Consider us your commercial waste collection experts.
For a free bin collection quote, speak to our waste removal experts
If you need regular waste bin collections in South West London or Surrey, please contact Goodbye Rubbish today. We offer convenient, fast and reliable bin removals every time.